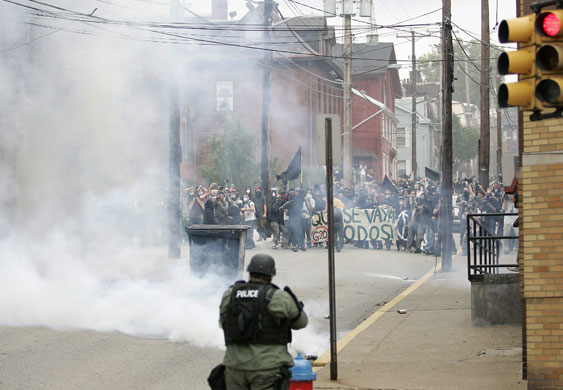 Wikipedia English -
Civil disorder
, also known as
civil unrest
, is a broad term that is typically used by law enforcement to describe one or more forms of disturbance caused by a group of people. Civil disturbance is typically a symptom of, and a form of protest against, major socio-political problems. Typically, the severity of the action coincides with public outrage. Examples of civil disorder include, but are not necessarily limited to:
illegal parades; sit-ins and other forms of obstructions; riots; sabotage; and other forms of crime.
It is intended to be a demonstration to the public and the government, but can escalate into general chaos.